Finally after quite a long break we played our quarterfinal match against silly. It was actually pretty important to rise our morale after last weird games.
1st map - japanese castles
Once again it started with outstanding defense of key, after which synergy lost first cap in 1st minute of the game. Then it became better with arro and kyz doing their job in attack and ASD taking care of killing (key decided to not disturb attackers with enemy spawning in their base, so he finished with amazing 16/27 k/d ratio. 8-1
POTMap - key. 3 crucial things he done: lost 1st flag in 1st minute, made 16/27 frags and a 12,5sec cup during the official match!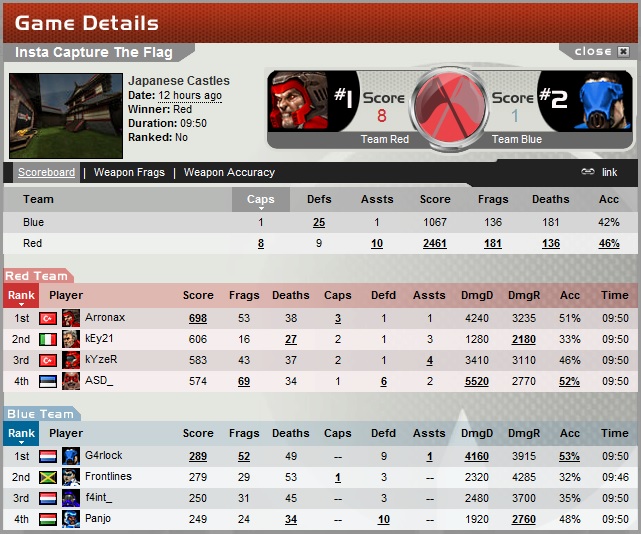 2nd map - ironworks
We decided to switch 3 players, so there came snuffy, sico and me next to kyzer. We did surprisingly good winning 8-0. Not really much to report about it.
POTMap - key for specting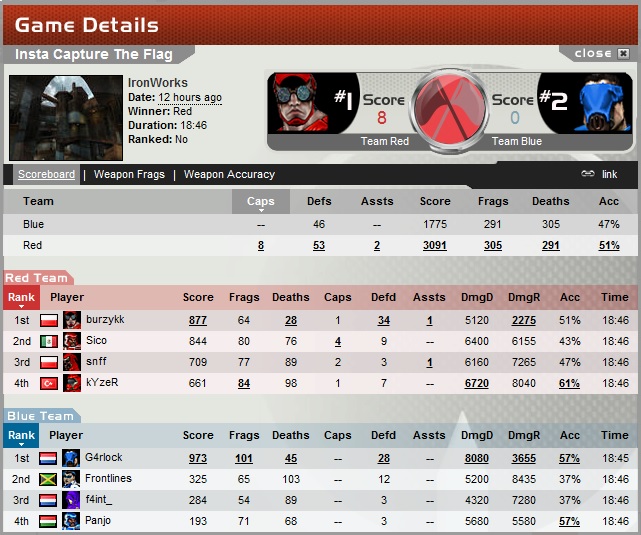 3rd map - troubledwaters
Weird siLLy choice. They wanted to play frag-based map vs ASD? Somehow it turned out that I am out of the team and we started with arro, sico, snuffy and ASD. Once again we lost first flag, but managed to win 8-1.
POTMap - key for picking a team, that didn't even listen to him and played with another lineup.